The partners contributing to the project are eight from seven European countries: four academia partners, and four ADLAB PRO partners who work either as direct service providers or media producers of audio description material or who fulfil both functions, and a user association.
---

University of Trieste
UNITS / Founded in 1924, the University of Trieste is a medium-sized university with a student population of approximately 20,000. It currently has 10 departments, and it offers a wide range of degree programmes at bachelor, master and doctoral level as well as short vocational masters, advanced masters and specialisation programmes, most of which are in the medical area. Some degree programmes are taught in English. UNITS is currently participating in over 60 European funded projects, 35 of which are 7th-framework project, and it ranked among top 225 universities in the world – and 2nd in Italy – by Times Higher Education, 2014/15. UNITS offers a wide range of doctoral courses and PhD summer schools in several disciplines including a Doctoral programme in Language and Literary studies. Though it is the smallest province of Italy, Trieste hosts more than 30 national and international centres and companies dedicated to research and higher education, 5,000 permanent foreign scientists and some 13,000 students and researchers. Trieste is a dynamic capital of research, focused on sustainable growth and development, with impact that extends beyond Italy to the rest of Europe and the developing world. UNITS is the lead partner of the ADLAB PRO project thorough SSLMIT, the Section for the Study of Modern Languages, Interpretation and Translation of the Department of Legal, Language, Translation and Interpreting Studies. SSLMIT, an established member of EMT, EMCI and CIUTI, is one of the most qualified places in Italy where research on translation and interpreting is actively promoted, and where prestigious translation and interpreting programs are offered, attracting students from all over Italy. UNITS was also the lead partner of ADLAB.
---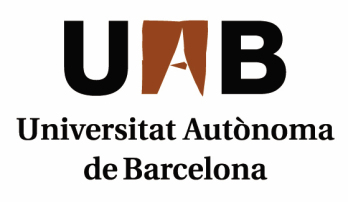 Autonomous University of Barcelona 
UAB / Universitat Autònoma de Barcelona plays a leading role in scientific research in Spain, and it was selected in the top five universities to reach the label of Campus of International Excellence from the Spanish government. The wide range of disciplines all integrated into one university helps to promote a multidisciplinary approach to research, and at the same time its campus integrates many external research institutes, scientific installations and spin-offs. UAB participates in the ADLAB PRO project through TransMedia Catalonia research group (grupsderecerca.uab.cat/transmedia), a consolidated research group recognized by the Catalan government linked to UAB's Department of Translation and Interpreting and East Asian Studies. TransMedia Catalonia focuses its research on audiovisual translation and media accessibility, with a strong interest in new methodologies and experimental research. It has participated and led many funded projects, both at national and International level, and has an active internationalization policy.
---

University of Antwerp
UA / The Department of Applied Linguistics/Translators and Interpreters of the Faculty of Arts, University of Antwerp, is a member of IATIS, CIUTI and FIT. It offers a Bachelor in Applied Linguistics, a Master in Translation Studies (with EMT label), a Master in Interpreting and the only Postgraduate European Master in Conference Interpreting for Dutch. Its PhD programme was one of ten accepted in the EST International Doctorate in Translation Studies Network in September 2016. The department's MA in translation has a strong AVT and media accessibility option. It offers training in 7 foreign languages and counts approximately 500 fully enrolled students. Its interdisciplinary departmental research group "Translation Interpreting and Intercultural Communication" (TricS) groups Belgian and international researchers in 4 TS and TI domains (Audiovisual Translation and Media Access, Literature in/and Translation, Technical Translation & Writing, and Intercultural Communication, including Community Interpreting). The AVT sub-group has expertise in live subtitling with speech recognition, interlingual and intralingual subtitling, and audio-description. It has participated in numerous funded AVT projects and organized several AVT related events, among which the 3rd International symposium on live subtitling with respeaking in 2011 and the first International Symposium on accessible live events, entitled "Unlimited", in 2016. It works in close collaboration with the Flemish public TV channel VRT and the commercial channel VTM for its AVT research.
---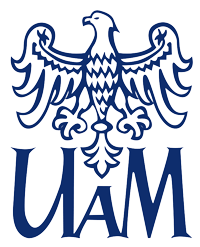 Adam Mickiewicz University
UAM / Adam Mickiewicz University in Poznan is the major academic institution in Poznan and one of the top Polish universities. Its reputation is founded on tradition, the outstanding achievements of the faculty and the attractive curriculum offered to students. The mission of the University is to advance knowledge through high quality research and teaching in partnership with business, the professions, public services and other research and learning providers. The university is a centre of academic excellence, where research and teaching are mutually sustaining, and where the context within which research is conducted and knowledge is sought and applied is international as much as regional and national. The University continuously extends and updates research programs and contents of study curricula, with special emphasis on their interdisciplinary and international nature. The University recognises its role as a strategic partner in Central Europe, and therefore aspires to contribute to the region's economic growth social development and environmental sustainability. The University prides itself on its achievements and aligns its principles with those of the Great Charter of European Universities. It promotes pro-European ideas and actively participates in the international academic community, seeks to implement joint research and educational programs. It aims to strengthen ties with the European Union Member States and embarks on new initiatives conducive to cooperation with the countries of Europe. The Faculty of English (Wydział Anglistyki, WA) is the largest centre of English studies not only in Poland but also in Europe. It has a long history, rich experience in didactics, and numerous research achievements both in Poland and abroad.
---

RTV Slovenija
RTV SLO / RTV Slovenija is a Public Institution and non-profit organisation. It renders public service in the field of radio and television activities in accordance to the RTV Slovenija Act. It produces two national TV programmes, two regional TV programmes, TV programmes for Italian and Hungarian National Communities, three national radio programmes, regional radio programmes and the radio programme for foreign public. Future expansion of RTV Slovenija is evident also in the development of RTV Slovenija Multimedia Centre (MMC), which produces teletext, websites (www.rtvslo.si) with extensive video and audio archives, mobile portal (www.rtvslo.si/pda) and three info-channels. MMC provides also subtitling of RTV Slovenija broadcasts for deaf and hard of hearing. At RTV Slovenia we make audio descriptions for the blind and visually impaired for chosen audio-visual programmes produced by TV Slovenija (for the most part) as well as audio-visual programmes produced by independent producers and co-financed with public funds provided by the Slovene Film Centre (in a small percentage). All the audio-visual programs equipped with audio descriptions are originally produced in Slovenia and the language used in them is Slovene. We produce aprox. 20 documentary or fiction films per year. RTV Slovenija staff produces a wide range of informative, cultural, educational and entertainment shows; we create or interpret the works of culture and art. In all our programmes, we respect human personality and dignity and follow the principles of impartiality and veracity of information, the plurality of opinion, and philosophical and religious pluralism as well as political independence and autonomy.
---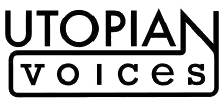 Utopian Voices
UV / Utopian Voices ltd. is a small company founded in 2011 built around the expertise of Dr. Louise Fryer, who since 1993 has included AD as part of her freelance portfolio, principally in theatre, for the National Theatre & VocalEyes but also describing for and offering training in AD to media companies for tv & film. She was the BBC's describer for Audetel, which piloted to AD in the early 1990s. She is an accredited trainer with the ADA, as well as teaching fellow at UCL, teaching on the access module of the masters in AVT. She also works regularly in museums both through VocalEyes and independently. She is also to her knowledge, the only describer to offer radio description, providing descriptions of photos and short films for features and news magazine programmes on BBC Radio 4. Louise helped create the VocalEyes museums training course and is currently involved helping the Audio Description Association (ADA) to have their course (which she also co-created) re-accredited for theatre AD. In addition, she is the author of An introduction to AD: A practical guide(2016, Routledge) and has made a series of short films about AD in museums as part of Opening Up Creative Culture with the RNIB. She was the access consultant for both the short & feature versions of the film Notes on Blindness and has also worked on access to a sound installation for the deafblind charity Sense. Louise is much in demand as a speaker at international symposia and conferences, most recently giving the keynote speech at AD: the Art of Access at the Old Vic theatre in London, and at the Transmedia conference in Lodz. She is also on the scientific and technical committee for the Advance Research Seminar in Audio Description run every other year by the Autonomous University in Barcelona. In addition, Utopian Voices Ltd. has undertaken research design and data analysis for a number of European projects, including Caption Cue, and HBB4ALL. In addition to Louise, Utopian Voices Ltd. employs other describers and researchers as necessary depending on the scale of the project. Louise has a Master's degree in research design and a PhD in psychology from Goldsmiths, University of London. She is part of the Films in Translation network organised by UEA & UCL, which explores the potential of foreign films for cultural exchange. Although most of Louise's work is in London, Utopian Voices Ltd. has worked with the blind theatre company Unscene Suffolk, exploring integrated AD and is currently working with Blyth & Waveney arts in east Anglia on their Sensing Nature Project.
---

Soundfocus 
SF / Soundfocus is a post-production facility specialized in sound design and media accessibility. Soundfocus was founded in 2008 by Mereijn van der Heijden. A large part of the work involves the production of audiovisual translation (translation, subtitling and audio description). Soundfocus also designs and develops software solutions for media accessibility. The specific expertise lies in the field of sound related aspects of audio description. Soundfocus is a small business (1-5 employees) complemented by a group of freelance translaters, sound technicians and software developers. Projects range from online video to feature films and from interactive art installations to theater plays. Soundfocus is the preferred supplier of the Dutch Governement for online media accessibility and is also responsible for the production of all online newsvideos since 2014 (600+ productions a year). In 2015 Soundfocus released the Earcatch-app for audio description.
---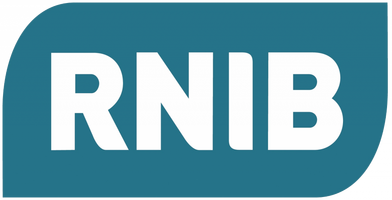 Royal National Institute of the Blind 
RNIB / RNIB is a membership organisation with over 10,000 members who are blind, partially sighted or the friends and family of people with sight loss. We encourage members to be involved in our work and regularly consult with them on policy and their ideas for change on access to mainstream services. Our priorities are to: Stop people losing their sight unnecessarily; Support independent living for blind and partially sighted people; Create a society that is inclusive of blind and partially sighted people's interests and needs. One of the key areas of work for RNIB is to increase access to information for blind and partially sighted people. This ranges from campaigning for more audio description on television – linear and non-linear, in cinemas and at sports venues to testing new solutions for greater access to mainstream services. All stakeholders responsible for bringing audio description into the market gratefully acknowledge the involvement of blind and partially sighted people and of RNIB. It was crucial in the lobbying for AD solutions in the UK and we plan to exploit the project by engaging blind and partially people into a conversation about immersive accessibility, testing the proposed solution and gathering feedback on the experience.